The EMC has just released their new 'single' download, Hobbs with the Hartzell Hilton, a set of two archival recordings by the Hartzell Hilton Band, both of pieces by Christopher Hobbs: Gothic Swing, and Another Part of the Forest.
They are available on our Bandcamp site:
http://bandcamp.experimentalmusic.co.uk/music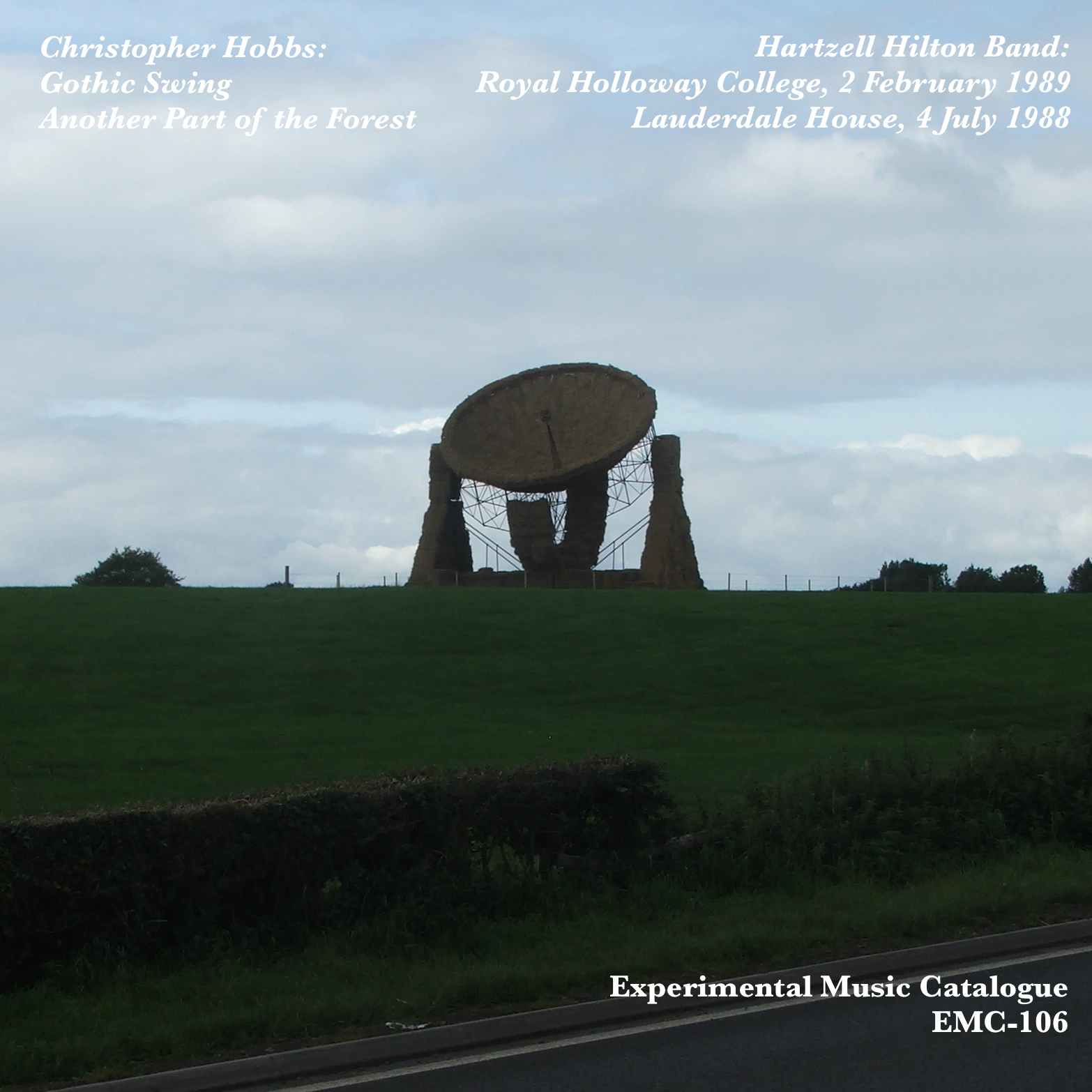 Here are the notes:
Gothic Swing and Another Part of the Forest were written for the Hartzell Hilton Ensemble, an idiosyncratic group which played together in the late 1980s. Its members were Jane Aldred and Virginia Anderson (Eb clarinets), Karen Demmel and Michael Newman (violas), Simon Allen (vibes) and Christopher Hobbs (piano).
Gothic Swing, recorded here in the reverberant acoustic of Royal Holloway College, Egham on February 2 1989, is an exuberant, outward-looking piece. Another Part of the Forest (recorded at Lauderdale House, London on July 4 1988) is more introspective, and while the piano plays quite an ubiquitous role in the first piece, here it is silent for almost half of the work, with the vibes providing a gentle ostinato in the long slow middle section.
Also available: our free version of Christopher Hobbs' Sudoku 104 (EMC-105), also on Bandcamp.