Works by Cornelius Cardew, Christopher Hobbs, Michael Parsons, and Erik Satie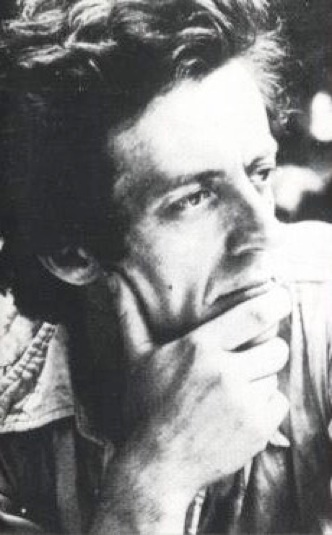 CC0019. Cornelius Cardew.  Boolavogue. 
For two pianos.  A4 computer type-set, 39 pp.  Produced by the Cornelius Cardew Foundation and distributed by the EMC.  £9 + p & p.
Cardew had planned on a four movement work entitled Boolavogue Sonata, but sadly died before completing the fourth movement.  The piece as it appears here, though, was premiered during the composer's lifetime by Susan Bradshaw and John Tilbury in March 1981.  This is a fascinating piece, and not just because it is luscious to hear; like many of Cardew's late works (one thinks immediately of his bass clarinet piece Mountains), there is an expansion of technique and a use of some more modern notation to produce evocative moments (never gratuitously made) in the piece.
CC0020.  Cornelius Cardew.  Thälmann Variations.
For solo piano.  A4 composer's manuscript facsimile, 30 pp.  Produced by the Cornelius Cardew Foundation and distributed by the EMC.  £6 + p & p.
This work celebrates the work of Ernst Thälmann, who was the secretary of the German Communist Party from 1927 until he was imprisoned and then murdered by the Nazis.  This 20 minute piece forms some beautiful, sometimes surprising variations on the 'Thälmann Song' of 1934.  To perform this one would need a clean technique, with a good understanding of piano performing styles from the 18th and 19th centuries.  This exquisite manuscript facsimile has a picture of a 1930s demonstration against Thälmann's imprisonment, in the style of the Cornelius Cardew Foundation designed by Cardew's partner Sheila Kasabova.
CC0021.  Cornelius Cardew.  Piano Album 1973.
For solo piano.  A4 composer's manuscript facsimile, 34 pp.  Produced by the Cornelius Cardew Foundation and distributed by the EMC.  £7 + p & p.
This, and Piano Album 1974, form the material for Four Principles on Ireland and Other Pieces, Cardew's 1974 LP on Italy's Cramps label, which was recently re-released on Ampersand Records.  Both scores exhibit Cardew's concerns of the time: the philosophy of Mao and of irish revolution.  This well-documented score contains Charge!, Song and Dance, Bring the Land a New Life, Sailing the Seas depends upon the Helmsman, Red Flag Prelude, Soon (one of Cardew's first political pieces, premiered as part of a Scratch Orchestra concert), The Croppy Boy (an especially lovely piece), Father Murphy, Four Principles on Ireland, and Long Live Chairman Mao!.  This album could make an historic thirty-minute set or individually as encore pieces (The Croppy Boy works particularly well in this regard); or it makes a nice study score when bought with the ampersand CD.
CC0022.  Cornelius Cardew.  Piano Album 1974.
For solo piano.  A4 computer type-set score, 18 pp.  Produced by the Cornelius Cardew Foundation and distributed by the EMC.  £6 + p & p.
This Album continues the pieces on the ampersand CD: Bethanien Song, Red Aid Song (not on the CD), Revolution is the Main Trend, and The East is Red.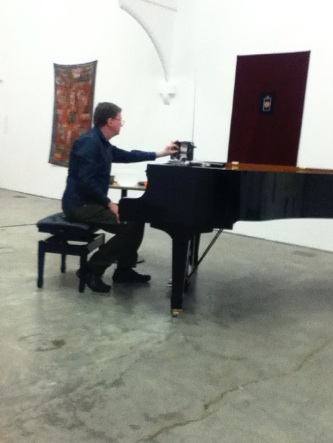 PF0005. Christopher Hobbs. 24 Preludes for Piano (1992).
PDF version, A3, 63pp, £15.
A set of preludes in all the major and minor keys, this is one of the most popular of Hobbs' recent piano works.  Like Alkan, Chopin, Bach, Hindemith, Shostakovich and others, this is a formal set of preludes; unlike them, influences range from Christmas carols to Little Eva as well as the usual piano-composer suspects. For more on this score and a sample of one of the Preludes, see 24 Preludes.
PF0010. Christopher Hobbs. L'Auteur se Retire (1996).
PDF version, A3 and A4, 58pp, £15.
This is a fun 1990s concern Chris Hobbs had, and one never knows when this will crop up again.  Like Bach and Shostakovitch, Hobbs worked with musical notes which appear in a composer's name; unlike these composers, Hobbs took existing works by various composers (Cage, Satie, many others) and took their names out, thus the title: 'The Author Retires'.  What's left is surprising and fun to play — a real late florescence of Hobbs/Duchampian 'found' composition.
PF0017.  Christopher Hobbs.  Fifty in Two Thousand (2000).  
For piano, electronic keyboard and percussion (one player). PDF version, A4, 21pp, £6.50.
Follow this score along with the recording (EMC101)!  A great study score (without the specific percussion and electronic keyboard this piece can't be performed), useful if you'd like to decipher the system Chris used in creating this piece.
PF0033.  Christopher Hobbs. Sonatina (1975).
PDF version, A3, 7pp, £5.
A piece in eight sections in three-four time, lasting around 13 minutes.  This piece draws on the late Romantic tradition of piano writing, with some quirks.  John White had always written piano sonatas, many of which were extremely short, so Chris decided to write sonatinas, many of which were quite long.
PF0034.  Christopher Hobbs.  Piano Piece 1973.
PDF version, A4, 4pp, £1.50.
A kind of dreamy chaconne in three time.
PF0035.  Christopher Hobbs.  Sonatina 1979.
PDF version, A3, 8pp, £5.
A heavy-weight epic piece, 25 minutes long.  Not for the faint-hearted!
PF0041.  Christopher Hobbs.  Sudoku 82 (solo piano version).
PDF version, 6 pp. £5.
Solo version of Hobbs's successful Cold Blue Music piece, Sudoku 82, performed in its eight-piano version by Bryan Pezzone. This version, much more practical for home use and concert programming, contains all the notes of the larger version. For the premiere of this version by Christopher Hobbs at the EMC2 festival, see this YouTube video.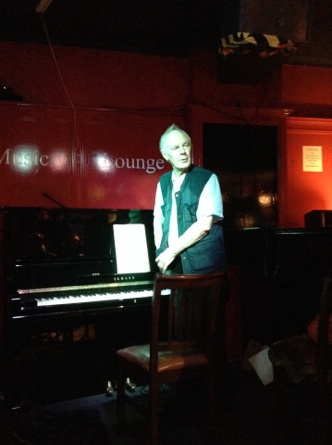 PF0013.  Michael Parsons. Piano Music 1971-74.
PDF, A4, 40pp, £10.
Recently published by the EMC, many these classic piano works have been published in other collections – but are now sadly out of print.  This collection forms a nice selection of Parsons' piano works of the time, ranging from classic minimalism to the haunting Arctic Rag.  This includes useful performance notes on all pieces by the composer.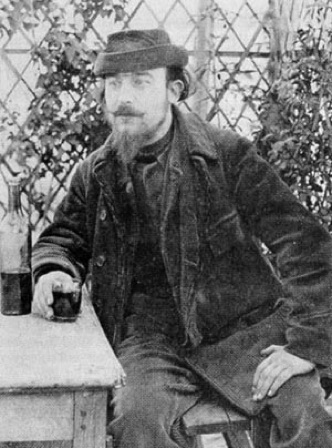 PN0031.  Erik Satie.  Le fils des étoiles.
PDF edition, with further corrections from the original A4 portrait, computer type-set, card-covered, spiral bound version. 54 pp. £10
EMC is pleased to announce its first dual publication; a new recording of Satie's Le fils des étoiles  together with a critical edition of the score.  Both CD and score are by Christopher Hobbs, who gave what is thought to be the first performance of the work in 1989.
Le fils des étoiles (1891), lasting over 60 minutes, is Satie's longest work for piano (Vexations, c.1893, is longer only by dint of being played 840 times), and was originally intended to accompany a drama by Josephin Péladan, founder of the Order of the Rosy Cross, the Temple and the Grail. The three act-preludes are well known, having been published in various editions and recorded several times, but the act-music is unfamiliar even to Satie enthusiasts. This strange hieratic music, built like a mosaic out of repeating motives, some up to sixteen bars long, some only a few beats, is quite unlike any other being written at the time except by Satie himself in contemporaneous works such as Salut Drapeau!  and Trois Sonneries de la Rose+Croix.
This first-ever critical edition of the score includes the two texts which Péladan wrote describing the action of the drama (in the original French and in English translation by Andrew Hugill), together with Satie's Dedication. The CD includes a programme-note by the distinguished Satie scholar Robert Orledge.
For more details contact us at
questions**experimentalmusic.co.uk (for **, substitute @).
If you are interested in any of the above, e-mail questions**experimentalmusic.co.uk (for the **, substitute @) for postage costs. Payment is made electronically by Paypal; please specify whether you would like a faster or slower delivery of your goods. Because of fluctuating exchange rates, do e-mail us for current prices in any other currency than UK sterling, although we do recommend sterling payments as the most economical way of paying.