CDs by post: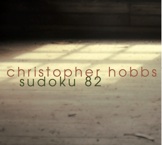 BR0036. Chris Hobbs, Sudoku 82. Cold Blue Recordings £7.50 (£8.25 inc. p&p in the UK).
'Real' piano version by Bryan Pezzone; 'sudoku' process systems by Christopher Hobbs.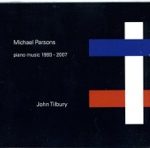 BR0035. Michael Parsons.  Piano Music 1993-2007. £10 + p&p
John Tilbury plays classic experimental pieces by Scratch Orchestra co-founder and experimental pioneer Michael Parsons.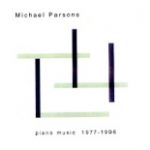 BR0027. Michael Parsons.  Piano Music 1977-96. £10 + p & p.
Postminimalist music composed and performed one of the founders of the British experimental movement. Completes the set with BR0035.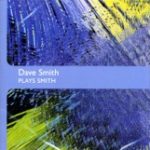 BR0034. Dave Smith.  Dave Smith plays Smith. £10 plus p & p.
Piano music by one of the best experimental composers in Britain. A real find!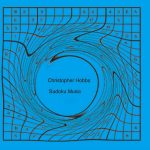 EMC104. Christopher Hobbs Sudoku Music. £10 + p & p.
Classic sudoku processes by the inventor of readymade systems music and (along with John White) a pioneer in British systems minimalism.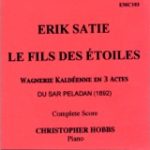 EMC103. Erik Satie. Le fils de étoiles. £10 + p & p. Score for £12.50 and the CD for £10: both £20.
Not just the Preludes, but Satie's music for the whole three acts of Peladan's play. The most accurate edition of the score to date, edited by Chris Hobbs, performed by Chris Hobbs.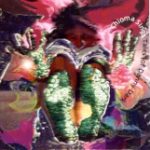 BR0033.  Walter and Horace Cardew, Stephen Moore.  Chioma Sings Tales of Danny Dark. £7 + p & p.
Cool new music from Cardew, the Next Generation.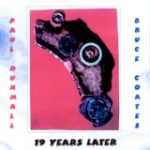 BR0032.  Paul Dunmall and Bruce Coates.  19 Years Later. £10 + p & p.
Free improv from stalwarts of the British frimp scene.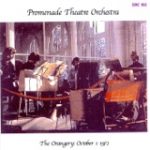 EMC102. Promenade Theatre Orchestra. The Orangery: October 1 1972. £10 + p & p.
An iconic performance by the legendary London quartet. Essential.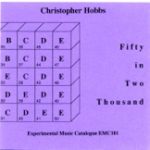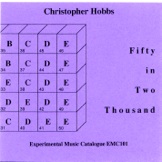 EMC101.  Christopher Hobbs. Fifty in Two Thousand. £10 p & p.
A 75-minute systemic piece for piano, prepared piano, electronic keyboard and percussion, written by Hobbs for a concert on his fiftieth birthday.
If you are interested in any of the above, e-mail questions**experimentalmusic.co.uk (for the **, substitute @) for postage costs. Payment is made electronically by Paypal; please specify whether you would like a faster or slower delivery of your goods. Because of fluctuating exchange rates, do e-mail us for current prices in any other currency than UK sterling, although we do recommend sterling payments as the most economical way of paying.