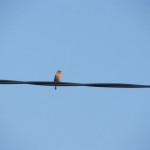 VC0037. Christopher Hobbs. Drei Lieder aus Der Struwwelpeter.
For baritone or mezzo-soprano and piano, 1990. A4 spiral bound, 18 pp. £7.50 + p & p.
For those of you into Charles Addams or Edward Gorey, Struwwelpeter is the real nineteenth-century deal. Subtitled 'Merry Stories and Funny Pictures', Struwwelpeter has lured generations of small children into hearing tales of children who drowned in their soup, burned alive, starved to death, and other adventures of the dark kind, due to their inability to listen to their elders and betters. Merry and funny — well, actually, as dark irony goes, it's a definite hoot! Anyhow, Chris Hobbs has set three of these cautionary tales in their original, rather creepy, German. Great fun to sing and more fun than balloon animals at a party (in this age, a grown-up one).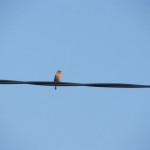 VC0015.  Michael Parsons.  Expedition to the North Pole.
For mixed chorus (SATB), with soprano and bass-baritone soloists and piano.  Revised Version, 1999.  Produced privately by Michael Parsons and distributed by the EMC.  A4 portrait computer type-set, card-covered, 33 pp. £10 + p & p.
This exquisitely produced score of Parsons' masterwork, in its most practically-mountable version, contains some of his most evocative Arctic musical passages.  This published version is useful as a study-score and for practical performance.  It contains a forward by Michael Parsons explaining the major source of the work, Fridtjof Nansen's Farthest North, and suggesting cuts for a shorter (22 minutes rather than 30) version, should time be an issue.  There are substantial discounts for orders of 30 and above for choirs (or those who would like a lot of copies for whatever reason).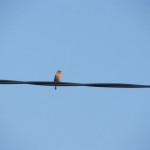 CC0023.  Cornelius Cardew.  Three Bourgeois Songs.
For voice and piano, 1973.  A4 card-covered composer's manuscript facsimile, 33 pp.  Produced by the Cornelius Cardew Foundation and distributed by the EMC.  £7.50 + p & p.
One of Cardew's early works in his politically-aware era, this piece was distributed by the old EMC, albeit not in such a nice format.  'The Turtledove' is probably the best-known of the pieces in this set, and works very well as a short show-piece for a soprano.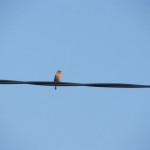 VC0011. Christopher Hobbs.  No One May Ever Have the Same Knowledge Again.
1996. A4 portrait computer type-set, card-covered, 32 pp.  £5 + p & p.
Scored for clarinet, violin, viola, cello, chimes, vibraphone, piano, short-wave radio sounds and amplified speaking voices, this 28 minute piece was originally intended for radio broadcast, though it has been performed in concert by a live ensemble and pre-recorded voices. The texts are excerpted from letters to the Mount Wilson Observatory, California, which have been published in Sarah Simons, ed. and tr., No One May Ever Have the Same Knowledge Again (Los Angeles: The Society for the Diffusion of Useful Information (The Museum of Jurassic Technology), 1993).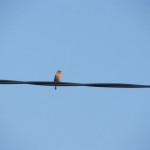 VC0012. Christopher Hobbs.  Morgenstern Songs. 
1975. A3 landscape manuscript facsimile, card-covered, 15 pp.  £7 + p & p.
A set of black gallows-humour pieces for baritone and piano, sung in German.
If you are interested in any of the above, e-mail questions**experimentalmusic.co.uk (for the **, substitute @) for postage costs. Payment is made electronically by Paypal; please specify whether you would like a faster or slower delivery of your goods. Because of fluctuating exchange rates, do e-mail us for current prices in any other currency than UK sterling, although we do recommend sterling payments as the most economical way of paying.