Here are some pictures and impressions from the Christian Wolff at Orpheus Study Days, 28 and 29 September at the Orpheus Research Centre, in Ghent, Belgium, as promised (before our host upgrade slowed things down…). The show started off a bit late — Eurostar from London was delayed because thieves had stolen track cables in France — but it was jolly and productive, in the way that Orpheus study days are. Our host for the proceedings was the composer and historian William Brooks, and the guest for the proceedings was Christian Wolff, himself. Although there were papers and discussion, there was a lot of time given to the performance of Wolff's music by several very talented young professionals and students. This reflects the Orpheus goal of Artistic Research, using performance as part of the research whenever possible.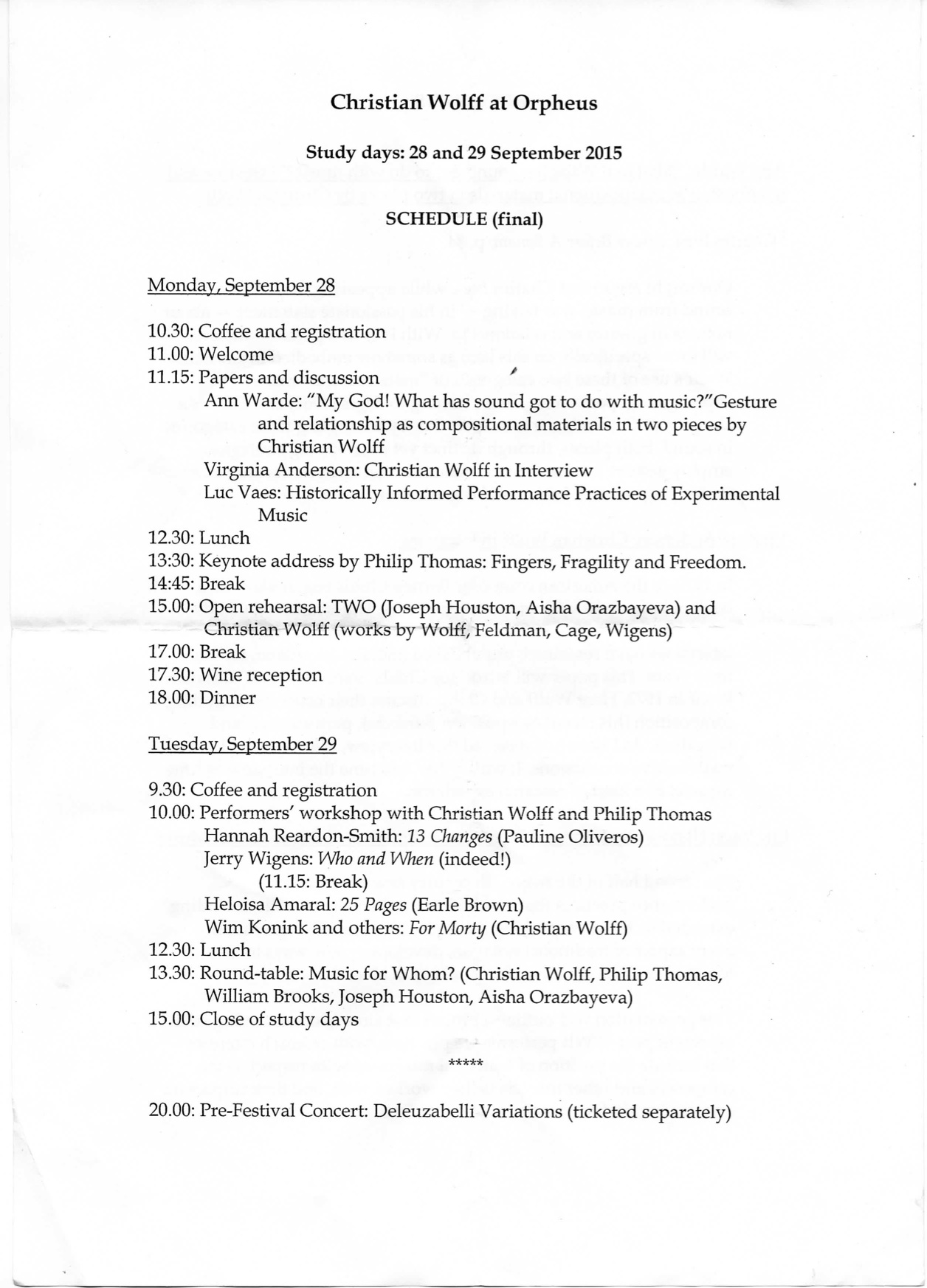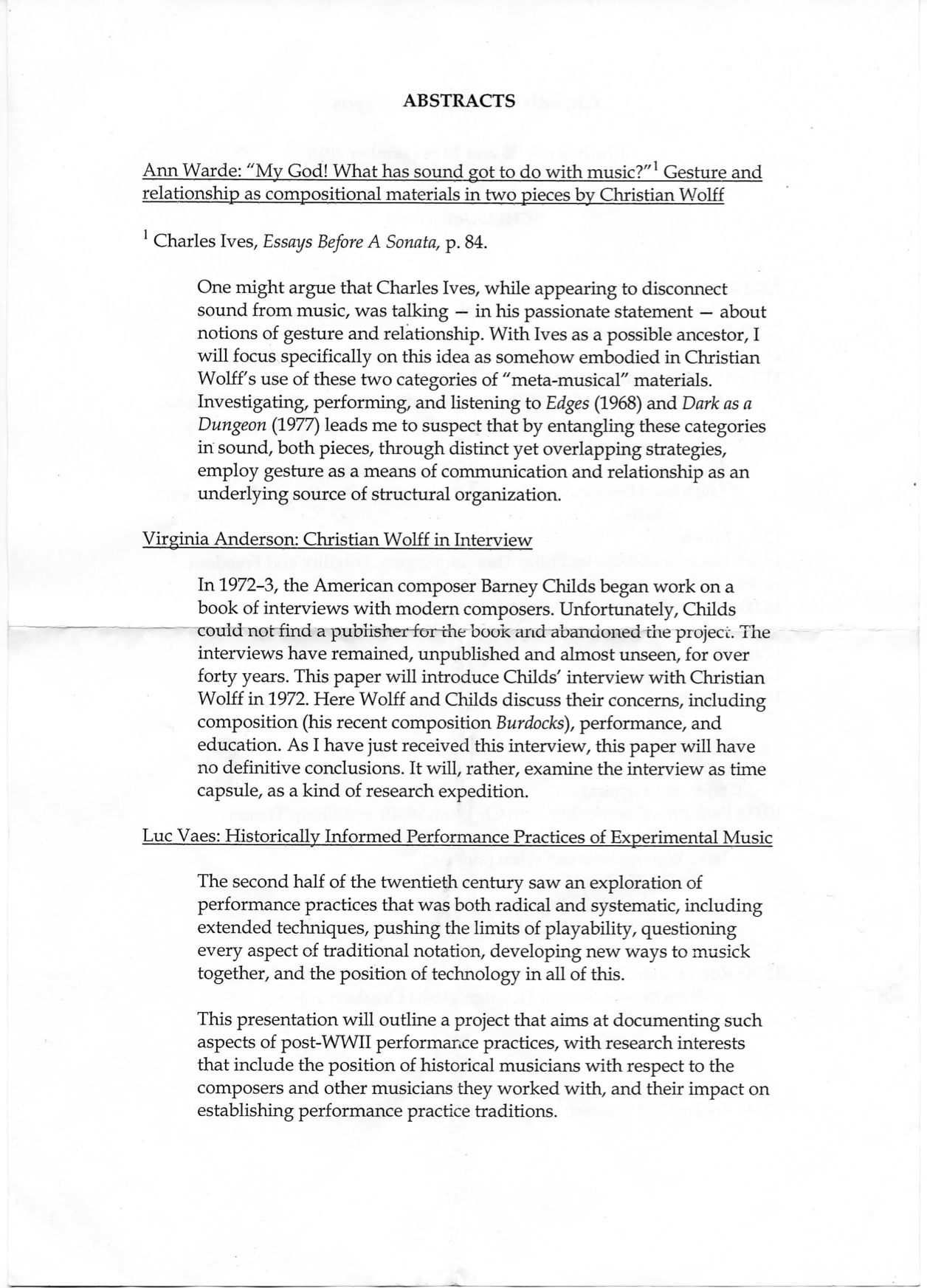 The first session contained the formal papers. Ann Warde, a Fulbright recipient from the US, resident in York University, took structural elements, especially durations, to examine the similarities in sound organisation between two very different Wolff pieces (Dark as a Dungeon and Edges). My paper, as can be seen in the abstract, dealt with a 1972 interview with Wolff by the composer Barney Childs, focusing on Wolff's then most recent project, his large-scale experimental work Burdocks. Luc Vaes' paper was not on Wolff, per se, but was a welcome look into performance practice of indeterminate music, focusing on the music of Mauricio Kagel.
After lunch, and the keynote address by Philip Thomas, TWO (the pianist Joseph Houston and the violinist Aisha Orazbayeva) put themselves up for scrutiny from the assembled delegates and the composer, in their performance of his work. Orazbayeva was particularly interesting as a performer, having 'given up' vibrato some time ago. Her tone is thus ethereal, almost folklike.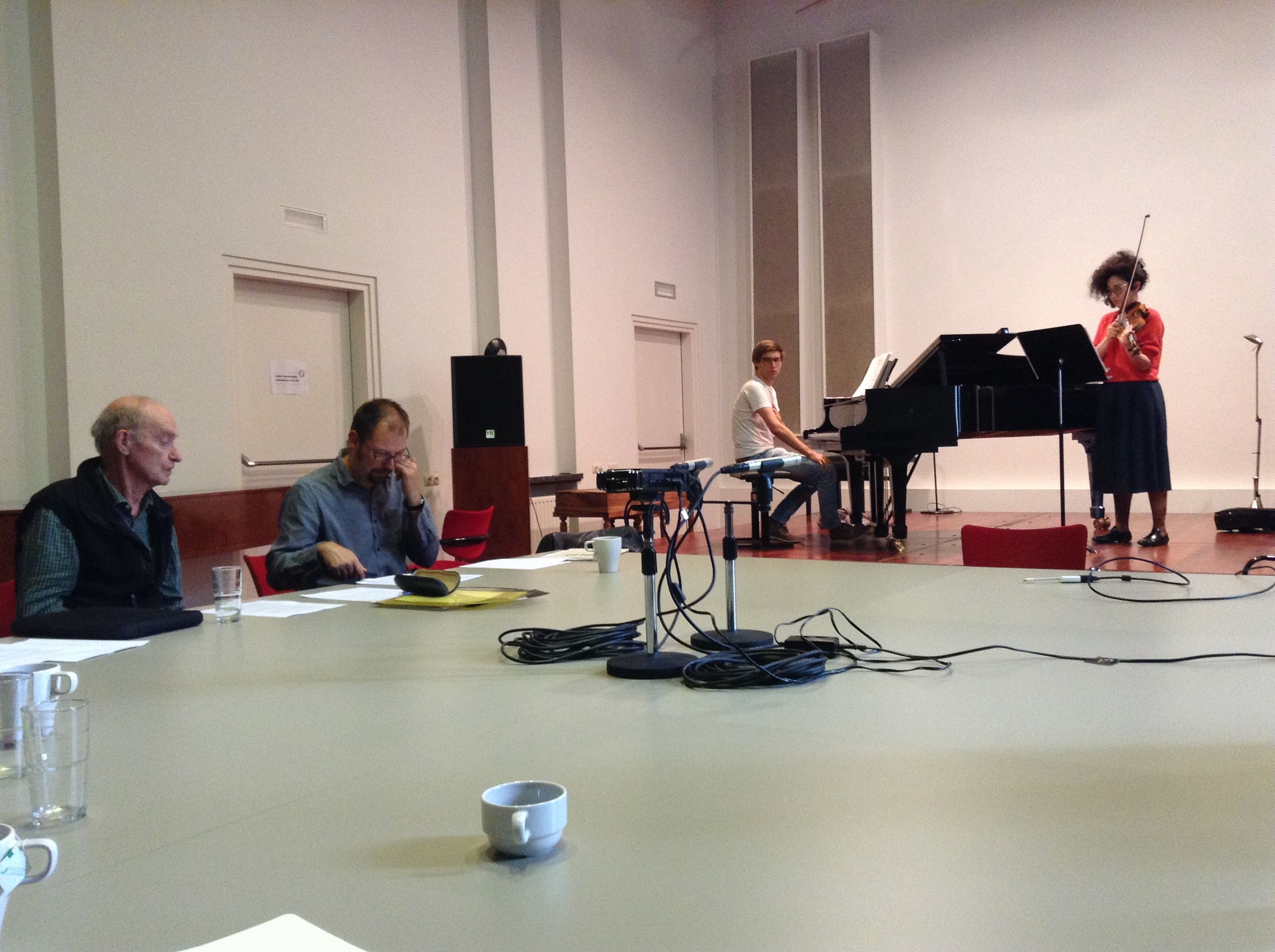 The afternoon was followed by a lovely wine reception and dinner at a local establishment.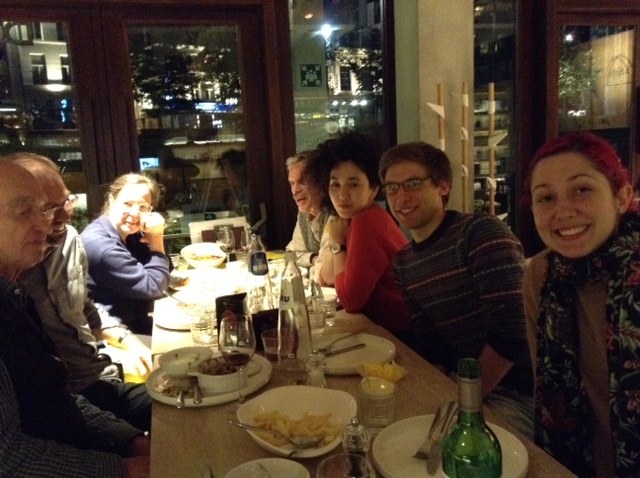 The morning session contained more performances, including a rather stunning performance by the flautist Hannah Reardon-Smith of 13 Changes by Pauline Oliveros, and an exercise in directed improvisation by Jerry Wigens.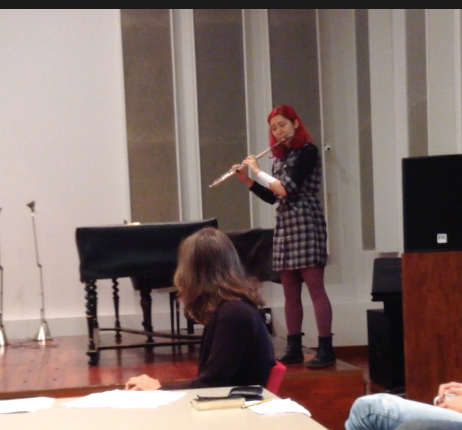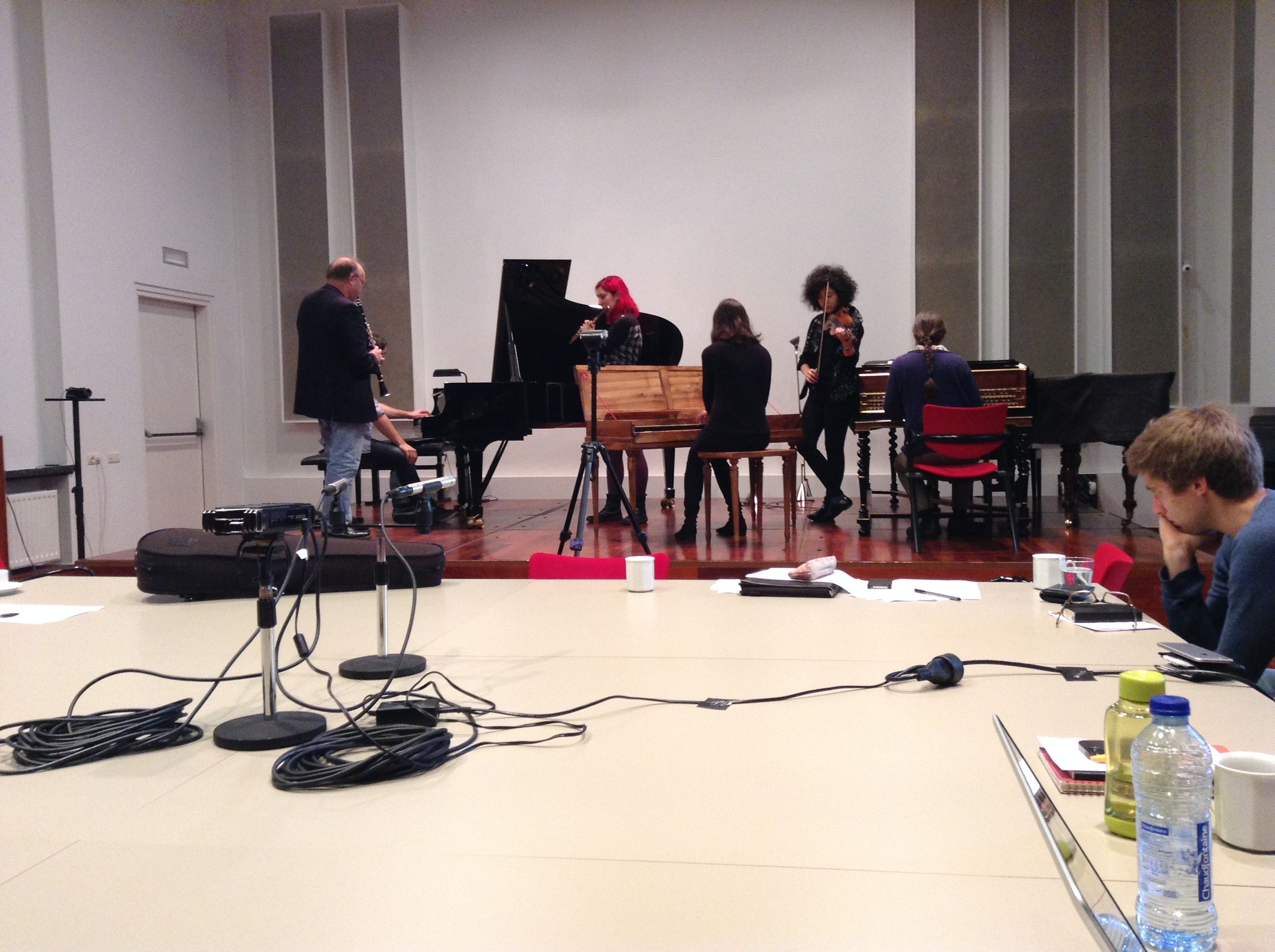 The afternoon saw a kind of wrap-up of ideas regarding performance and the social factor in Wolff's music.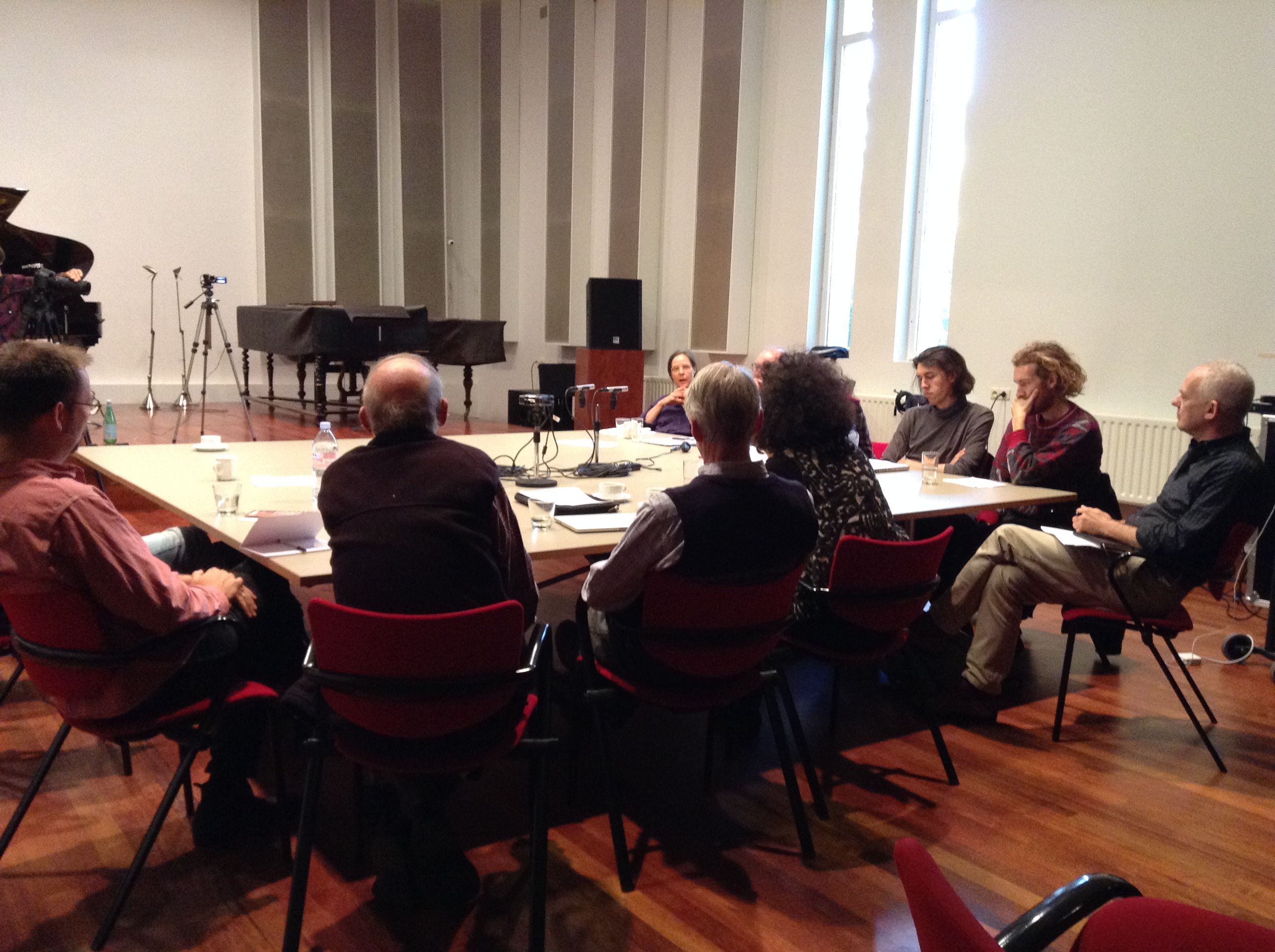 I have purposefully omitted to apply any critical judgement on the event because I think it should stand alone here. Almost all of the two-day event was eminently useful and highly enjoyable. Meeting Christian Wolff again was a personal highlight for me and, in many ways, personally moving. The event elided into a larger Orpheus festival which by all accounts was lovely (I was unable, sadly, to attend). But these two days provided a small-group setting in which we all had the leisure to interact with the performers, the scholars, and with Wolff himself.